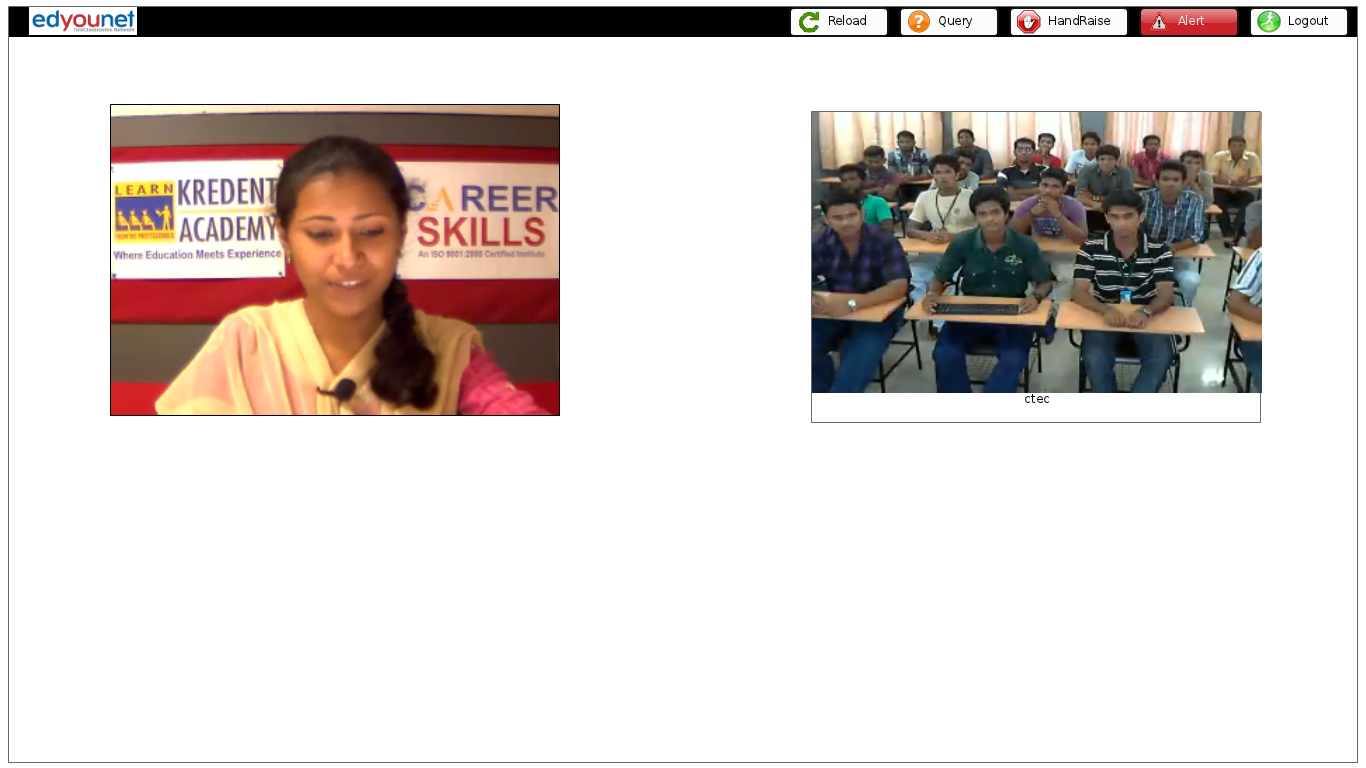 All Edyounet TeleClassrooms are different from the conventional classrooms that you are used to. Equipped with large LCD screens and related computer and internet connectivity gear, these TeleClassrooms are interconnected well with a large pool of talented teachers through broadband internet.
How do they teach in TeleClassrooms?
Educational course lectures are delivered by learned teachers from their locations. The lectures are transmitted to each TeleClassroom based on requirements on a real time basis via internet. Students sitting in various TeleClassrooms across India can listen to the lecture simultaneously.
How is it different from educational programmes broadcasted on national television?
Edyounet TeleClassrooms use internet connectivity for two way communication. As a student in these virtual classrooms, you can freely interact with the teachers. You not only get to ask them questions but also get instant replies from them.
Wow, but this whole hi-fi set up must be quite costly. And this would make the courses expensive?
Quite the contrary. Edyounet, in association with National Level Data Connectivity Providers, has connected TeleClassrooms with quality teachers all over the country. The use of internet for connectivity makes this communication possible at amazingly low rates.
In fact, the most attractive aspect of this kind of education is its low operational and investment cost. To say that education through TeleClassrooms is an excellent proposition at the lowest possible rates would not be wrong.
Our Mission
Edyounet, India's First & Largest TeleClassrooms Network that aims to build a chain of Franchisee Digital Classrooms across the World to provide quality education from excellent teachers to students irrespective of their place of stay.

Contact Us
Edyounet TeleClassrooms Limited
2nd Floor, KINFRA Park Office
Infopark P.O. Kakkanad,
Kochi 682042, Kerala, India
mail@edyounet.com
+91 98957 59579